Passports
Contact us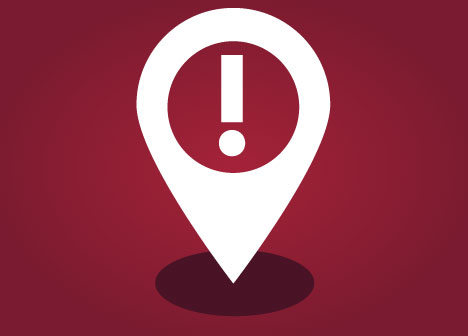 Service alert - COVID-19
The passport service counter at the Plato building is closed until further notice. 
Upcoming closures
The passport counter will be closed until further notice. Visit the National Passport Center page for additional resources or call 877-487-2778.
The passports desk is closed on all county holidays. 
Location
Property Tax, Records & Election Services
First floor
90 Plato Blvd. W.
Saint Paul, MN  55107
Schedule an appointment
We recommend you schedule an appointment. You can schedule an appointment using the online scheduling tool.
Please make sure to schedule one appointment per applicant. For example, if you have three people applying, please schedule three appointments.
Same-day appointments are not available, but you may visit us on a walk-in basis during our normal business hours. (Note that walk-ins are accepted based on availability.) 
Types of passports
A passport is a document issued by the federal government that certifies the identity and nationality of the passport holder.
Passport book - can be used for air, land and sea travel. 
Passport card - can be used to enter the United States from Canada, Mexico, the Caribbean and Bermuda at land border crossings or sea ports-of-entry. It cannot be used for international air travel. 
How to apply for a first-time passport book or card
Applications for a new passport or card must be done in person. Children under 16 years of age must be accompanied by both parents. For unique circumstances, please visit the U.S. Department of State website for instructions.
Complete form DS-11: Application for U.S. Passport. Applicants must provide their Social Security Number.
Submit an original or certified copy of U.S. Citizenship: (one of the following):

Certified U.S. birth certificate (issued by your city, county or state of birth).
Consular Report of Birth Abroad or Certification of Birth.
Naturalization Certificate.
Certificate of Citizenship. 

Present current identification:

Valid Driver's License.
Clipped Minnesota Driver's License with yellow receipt.
Naturalization Certificate.
Current Government ID (city, state or federal).
Current Military ID (military and dependents).

Provide a passport photo that meets quality requirements.

Photos are available at our office for an additional fee of $15.00.

Submit payment:

Two separate forms of payment are required:

A personal check or money order is required for the federal portion of the fee.
A separate check or cash may be used for the remaining balance.

No credit or debit cards.
Please visit the U.S. Department of State website for more information about applying for a first time passport.
Renewing a passport book or card
Individuals must submit the renewal application by mail. Ramsey County cannot submit this application for you. To renew your passport by mail, your most recent U.S. passport must:
Be undamaged.
Have been issued: 

When you were age 16 or older.
Within the last 15 years.
In your current name (or you can legally document your name change).

 Be submitted with your application.
If your existing passport does not meet the qualifications listed above, you cannot renew by mail and must follow the procedure to apply for a new passport. If you do meet the qualifications listed, complete the following  steps to renew by mail:
 Complete form DS-82: Renew A U.S. Passport By Mail. A Social Security number is required for this form. 
Your most recent U.S. passport book and/or U.S. passport card.
A recent color photograph that meets quality requirements.
A certified copy of your marriage certificate, or court order if your name has changed.
Visit the U.S. Department of State website for more information about renewing your passport.
Application status and processing time
Visit the U.S. Department of State website to check the status of your passport application, or to find information about passport processing time.