Ray J's American Grill Recycles More Than 150,000 Pounds Annually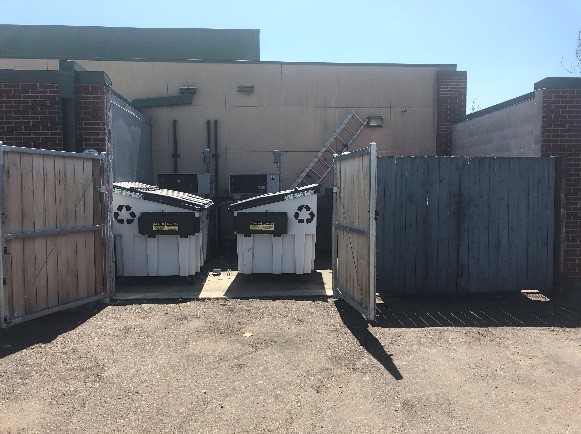 Ray J's American Grill, a family-friendly restaurant in Woodbury, couldn't recycle because its trash enclosure was too small to add a recycling dumpster and the cost too great to expand it. So in 2018, Ray J's applied for and received a grant from BizRecycling. The grant included free consultation from recycling experts and covered the cost of constructing a larger trash enclosure and adding recycling containers.
Ray J's now diverts more than 150,000 pounds of recyclable material from the trash each year and saves more than $800 in annual trash expenses.
"The recycling experts really carried the project and made it happen," said Manager Stephan Flasch. "Programs like this are very important for business owners because it provides them with a valuable resource. Without the grant, we wouldn't have been able to do this project."
BizRecycling works with businesses in Ramsey and Washington counties to improve their recycling and food scraps collection. Learn more at BizRecycling.com or call 651-266-1199. 
Posted on
Monday, March 2, 2020 - 8:09 a.m.