Ramsey County Fix-it Clinics: Powered by Real People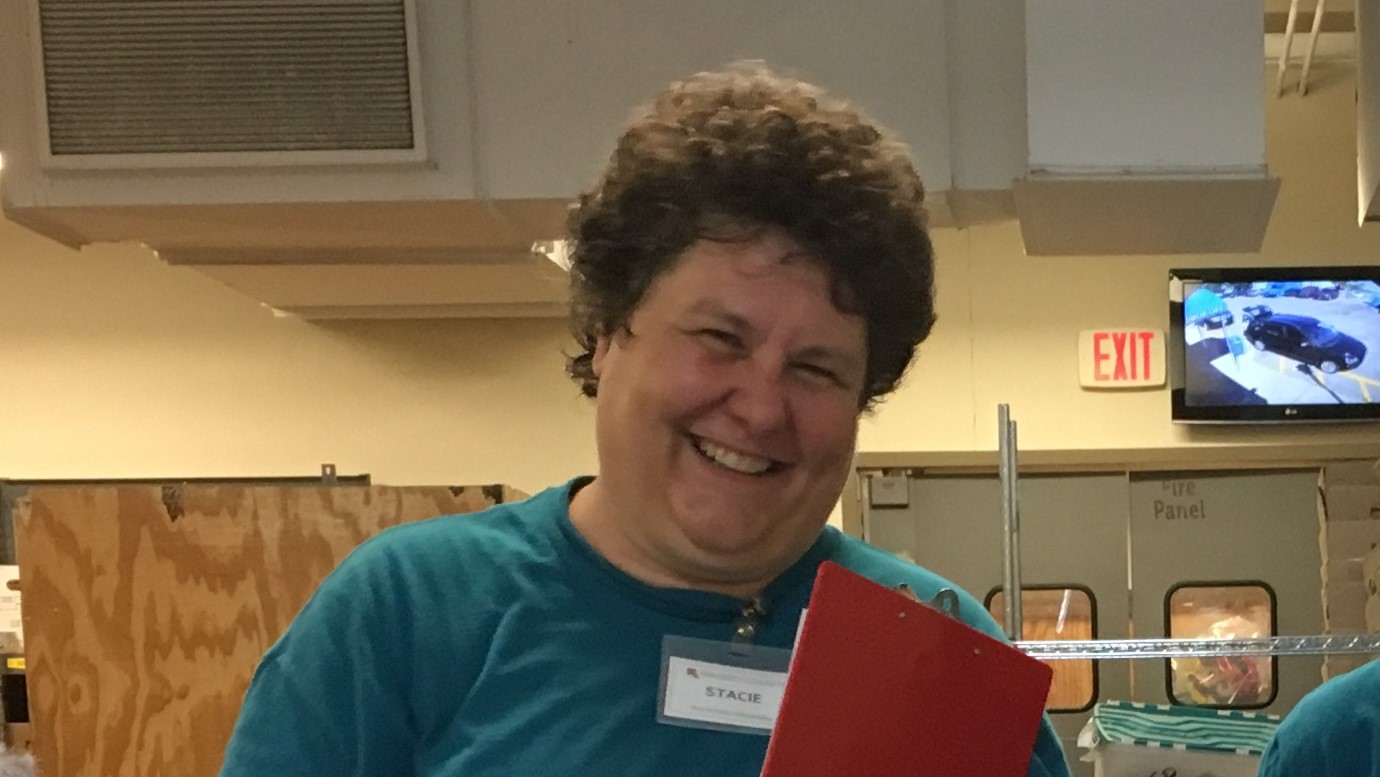 Meet Stacie Ware Joncas. A volunteer since the very first Fix-it Clinic in July 2015, Ware Joncas donates her time to be a "Runner" at the clinics, where she matches each person with an appropriate Fixer. She is a friendly face you've likely seen at the clinics.
Ware Joncas volunteers because it fits with her personal "less-is-more" philosophy.
"I am also one of those people who is concerned about the world we are leaving our kids," Ware Joncas said, "and so I want to do what I can to help the environment."
Ware Joncas said the people are what make the Fix-it Clinics so rewarding.
"What I have come to appreciate is the sense of community the Fix-it Clinics bring," Ware Joncas said, "from the Fixers coming together to tackle a particularly difficult fix to the community of interested customers."
2019 was a record year for Ramsey County's Fix-It Clinics — more than 5,000 pounds of items were repaired. Attendance was also up 30% with over 700 people bringing broken items to be fixed.
Interested in joining Ware Joncas as a Fix-it Clinic volunteer? Email FixitClinics@ramseycounty.us. We currently need front desk volunteers.
Posted on
Monday, March 2, 2020 - 9:45 a.m.