Kathy Hedin named Director of Public Health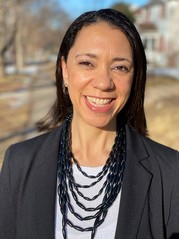 Kathy Hedin has been appointed Director of Saint Paul - Ramsey County Public Health.
She has served as the department's interim director and a member of the county's senior management team since June 2019.
"Kathy's extensive and broad experience with the department, her knowledge of health issues facing our community, and experience collaborating and leading innovative projects and teams inside and outside Public Health make her the right choice to lead this key department at this time," said County Manager Ryan O'Connor.
Saint Paul - Ramsey County Public Health's 330 employees provide a range of services that protect and improve the health of people and the environment in Ramsey County. Department staff members work with community partners to prevent the spread of disease, protect against environmental hazards, prevent injuries, promote and encourage health behaviors, plan and respond to health emergencies, and ensure the quality and accessibility of health services.
Posted on
Monday, March 9, 2020 - 11:25 a.m.