I-694 exit ramps to Rice Street reopen Nov. 25 and 26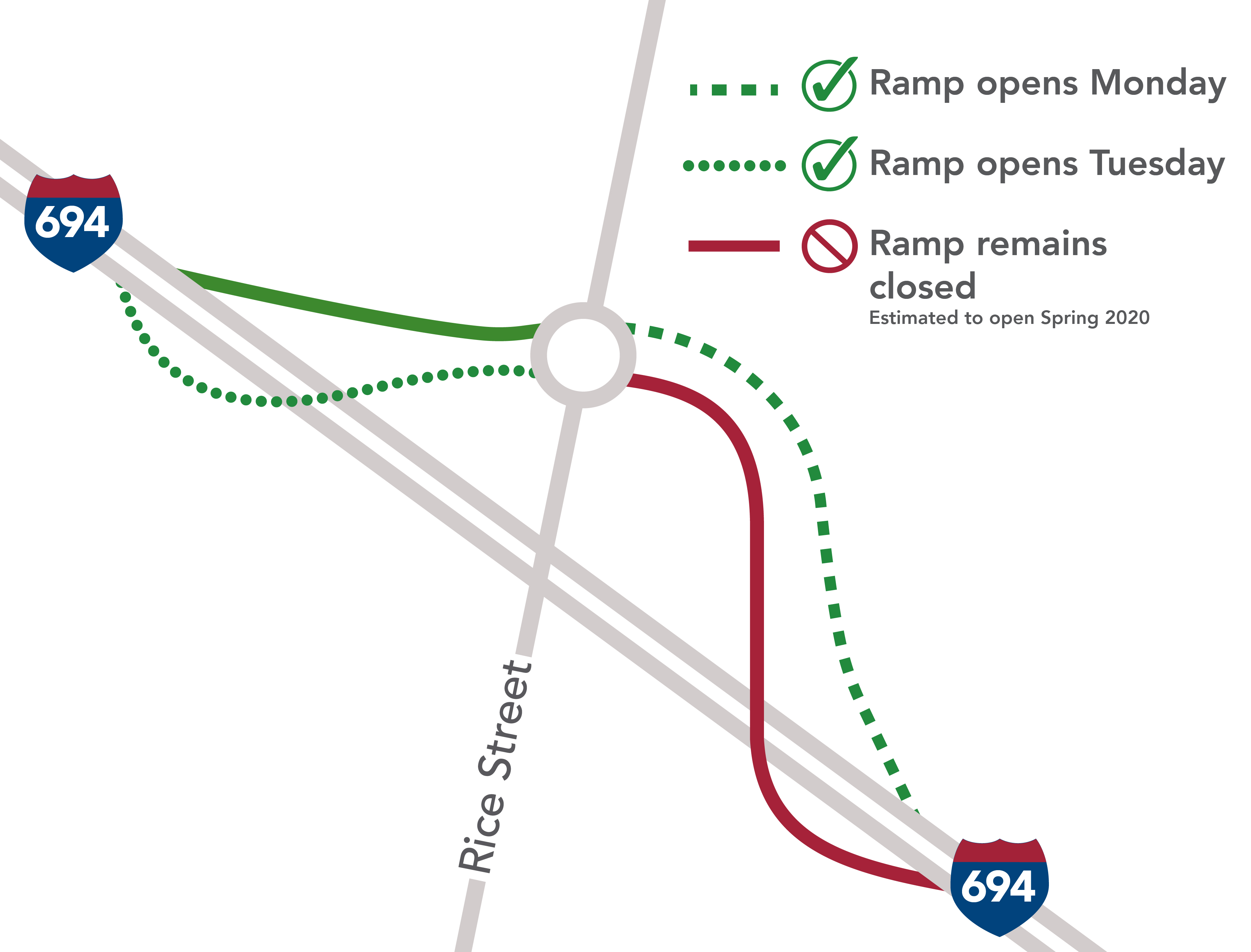 A new roundabout on the north side of the I-694/Rice Street interchange has opened. Traffic may currently proceed through the roundabout to continue on Rice Street or to access the new westbound I-694 entrance ramp.
As part of the new interchange design, this roundabout will control all traffic entering and exiting I-694. By directing all interstate traffic to one roundabout, it will allow motorists to get on and off the interstate more quickly. The roundabout will also create less backups than traffic signals by keeping traffic moving continuously through the interchange.
Video: Roundabout safety features
Ramp openings
The westbound I-694 exit ramp will open Monday, Nov. 25. The eastbound I-694 exit ramp will open Tuesday, Nov. 26. The ramps will likely open after the evening commute.
The eastbound I-694 entrance ramp will remain closed for construction through winter and is expected to open in spring 2020.
Posted on
Friday, November 22, 2019 - 8:25 a.m.