Feedback needed for new recycling outreach program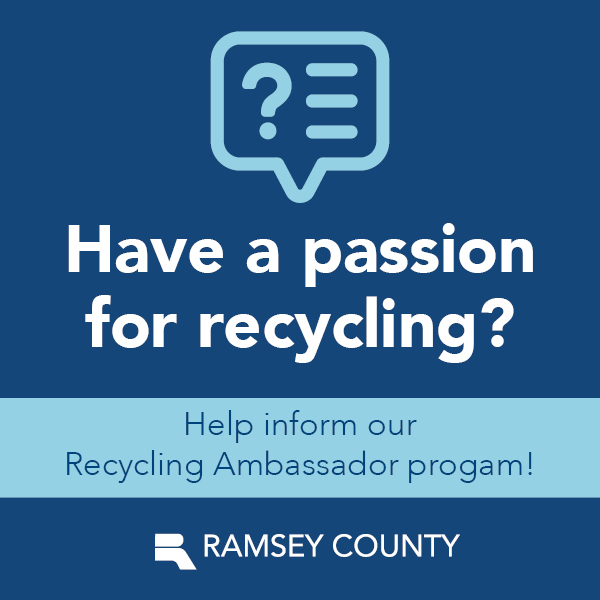 Ramsey County is developing a Recycling Ambassador program. We're asking residents to help us develop how this new program will be carried out by taking a brief survey.
Through a series of workshops, participants of the Recycling Ambassador program will learn more about reducing waste through recycling, repair and reuse. They will learn about Ramsey County's solid waste management system including yard waste, food scraps and household hazardous waste collection. After completing the training, participants will share their knowledge with others in their community, encouraging them to reduce, reuse and recycle more.
Posted on
Friday, February 28, 2020 - 10:11 a.m.