Adult Mental Health Advisory Council takes action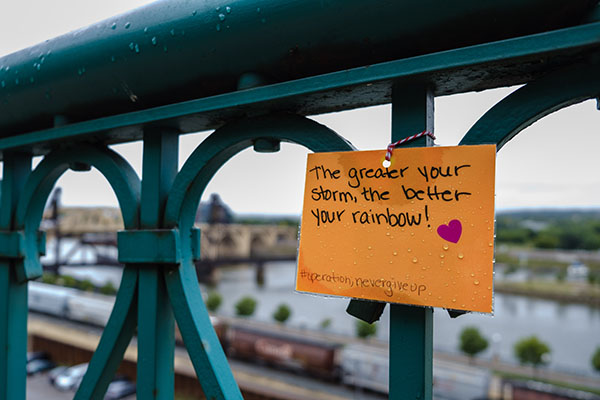 During the summer of 2019, Saint Paul – Ramsey County Public Health and Ramsey County Social Services hosted multiple Suicide Prevention Listening Sessions to hear about the community's experiences with current suicide prevention resources and ideas about how to spread awareness.
In some of the listening sessions, residents mentioned that they would like to see more information about mental health services in Ramsey County. In response, Ramsey County's Mental Health Advisory Council plans to help roll out a mental health awareness social media campaign.Through 2020, a social media campaign will highlight how people can get access mental health resources and included special messages for Mental Health Awareness Month in May and Suicide Prevention Month in September.
In addition, the Citizens Advisory Council wrote a letter  to Fairview Health Services with their concern for the potential closure of St. Joseph's Hospital, which would eliminate 100 beds for mental and chemical health patients. At a recent Mental Health Advisory Council meeting, members spoke passionately about St. Joseph's work in connecting community members to services and supporting individuals and families experiencing a mental health crises. The hospital has been known to be a life-line for many struggling with mental illness and substance use disorders.
Any community member who is passionate about adult mental health in Ramsey County is invited to attend a Mental Health Advisory Council meeting. See schedule here.
Check out all the ways you can get involved to help your community through through the Ramsey County Citizens Advisory Council.
Posted on
Thursday, February 27, 2020 - 3:33 p.m.