Chairman and Executive Director's Messages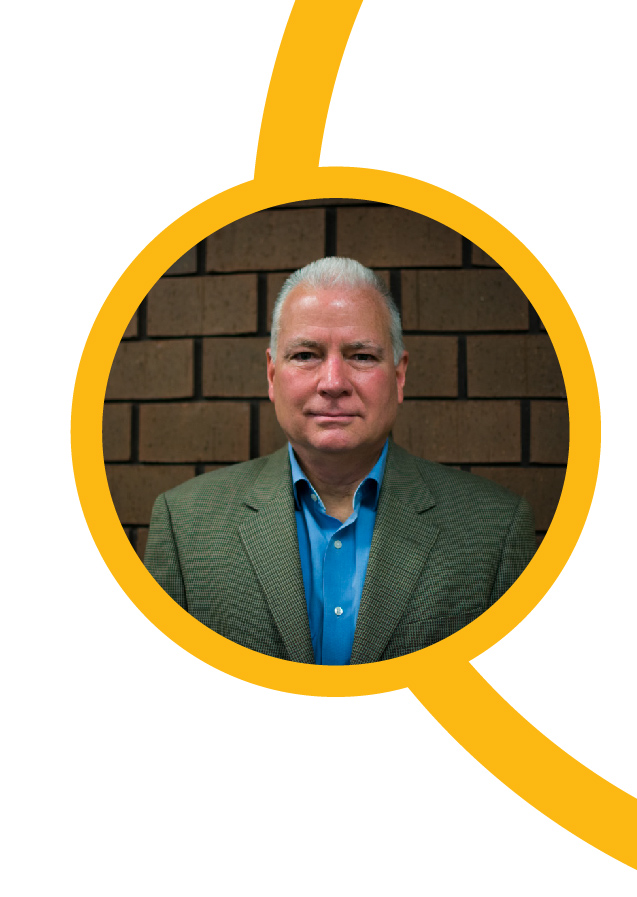 Chairman's Message
Butch Howard
Dear Stakeholders:
We're pleased to present our 2016 Annual Business Report for Ramsey County to our community stakeholders. We'd also like to thank our partners, staff and board members for supporting our joint efforts on behalf of families and businesses. 
The Workforce Innovation Board of Ramsey County is pleased to have partnered with the Ramsey County Board of Commissioners to open an Affiliate Workforce Services Site in a new North Saint Paul location. In 2016, we moved a core set of services to an improved location in order to better serve our job seekers, stakeholders and community.
In August, we began our move from our long-time location at the North Saint Paul WorkForce Center to a fresh new space. Now, about 50 members of our staff serve job seekers in a convenient location designed around our clients' needs. Our new center includes public areas for presentations and trainings, private spaces for employment coaching, job interviewing, a resource space for youth, comfortable waiting areas designed for parents with children and dedicated rooms for employers and schools to host frequent gatherings. 
As a Workforce Innovation Board, our core values and investment in the Ramsey County community and the metropolitan region continue to drive our activities.  
We continue to:
• Collaborate to maintain the economic health of Ramsey County. 
• Identify current and emerging workforce issues and needs and seek solutions. 
• Create partnerships to serve the needs of businesses and job seekers. 
• Oversee publicly-funded workforce programs in Ramsey County. 
We are proud to share with the community the achievements of our staff and partners and introduce you to some of the terrific job seekers we have had the pleasure of serving this past year. 
Best regards,
Butch Howard, Chair
Workforce Innovation Board of Ramsey County
General Manager, Food & Beverage Operations, HMS Host – MSP International Airport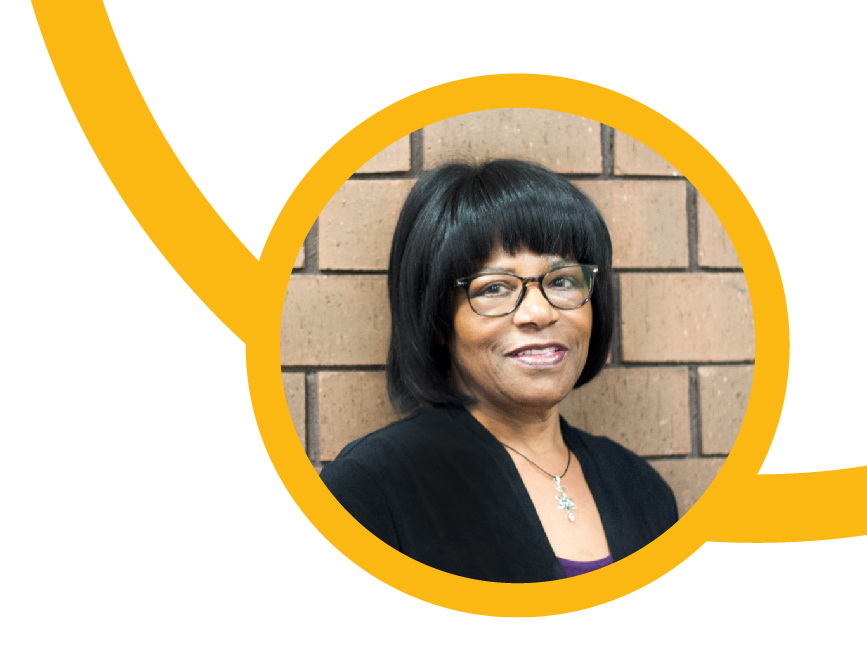 Executive Director's Message
Patricia Brady
Dear Stakeholders:
I am pleased to submit for your review our 2016 Annual Business Report which highlights the work of Ramsey County Workforce Solutions, its community partners and members of our Workforce Innovation Board.
Like much of our state, Ramsey County is focused on helping our clients with an approach to securing family-sustaining wages with employers who are looking for well-trained workers. The key to this value proposition is using an approach called Career Pathways. Career Pathways is a series of structured and connected education programs coupled with individualized supportive services offered through the efforts of capable career coaches that enable job seekers to advance over time to better jobs, higher levels of education and training and sustained wage growth.
Career Pathways: providing paths to new destinations. 
The theme of this year's report highlights our work throughout 2016 helping each job seeker chart his or her own course toward rewarding, long-term work in a self-identified career pathway. Our locally and nationally-recognized, full-family approach to services values the individual, the family and the community. Wherever we connect with job seekers, we focus on providing them with the services and tools necessary to arrive at their chosen career destination where they – and the employer – thrive together. We hope you will enjoy reviewing the work we've done, in partnership, through your review of this report.
We've also created this report at a new online location at ramseycounty.us/workforce2016. The mobile-friendly presentation is accessible to anyone, 24/7, and can be translated into dozens of languages with a click. Links to additional, enhanced information about our programs, services, partners and more are also available throughout the report. 
We're pleased to present our 2016 Annual Business Report for Ramsey County residents. We thank our community-based organizations, staff and boards for supporting our joint efforts on behalf of families and businesses. 
Best regards,
Patricia Brady, Executive Director, Workforce Innovation Board of Ramsey County
Director, Ramsey County Workforce Solutions