CEO Next Business Institute
Contact us
Recognizing the impact growing businesses make on the local economy, Hennepin, Ramsey, Scott and Dakota counties, along with the city of Saint Paul, established a resource program for second stage businesses. The purpose of the program is to help growing companies make a larger impact by offering business research and support at no cost.
This program serves CEOs of for-profit, privately held businesses with 10 to 99 employees and annual revenues between $1M and $50M that are past start up stage and have an appetite for growth.
Applications are no longer being accepted for 2019-2020. Please contact Rick Howden for more information about applying to the 2020-2021 CEO Next program.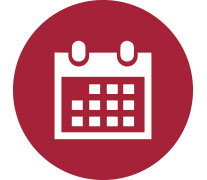 Preparing for a Successful Exit or Succession Event: Lessons Learned
Thursday, December 19
7:30 a.m. - 9 a.m.
St. Louis Park City Hall – 3rd floor Council Chambers